Get the free dd form 2656 2022-2023
Show details
Hide details
List Of Attachments DD FORM 2656 MARCH 2022 PREVIOUS EDITION IS OBSOLETE. Page 1 Controlled by OUSD P R CUI Category PRVCY LDC FEDCON POC osd. If you have a copy of the Direct Deposit Authorization form used to establish your DD/EFT for your active duty pay attach a copy to this form. DD FORM 2656 INSTRUCTIONS MARCH 2022 pay. SBP BENEFICIARY CATEGORIES Check one only. See Instructions and Section X. a. I ELECT COVERAGE FOR SPOUSE ONLY I have Dependent Child ren Complete DD Form 2656-1...
Get, Create, Make and Sign dd 2656 march 2022
Get Form

eSign

Fax

Email

Add Annotation

Share
How to fill out dd form 2656 2022-2023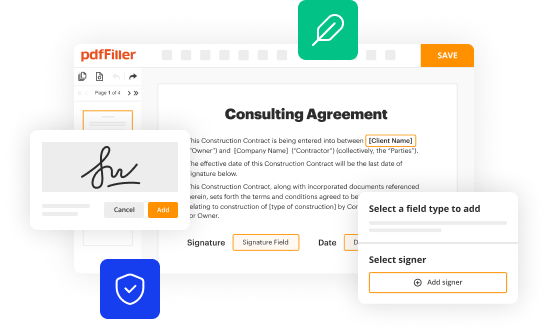 DD Form 2656 is a form used by members of the military who are retiring from active duty. This form is used to initiate the process of receiving retirement benefits, including an annuity, insurance payouts, and other benefits. Here's how to fill it out:
01
Begin by filling out your personal information. This should include your name, address, social security number, and contact information.
02
The next section is for the type of retirement you are seeking. There are three options: regular retirement, disability retirement, and reserve retirement. Choose the option that applies to you and fill out the corresponding section.
03
The next section of DD Form 2656 is for the Survivor Benefit Plan (SVP). This is a plan that provides continuing income to your beneficiaries after your death. You will need to choose whether you want SVP coverage or not, and provide details about your beneficiaries.
04
Next, you will need to fill out the section for the Thrift Savings Plan (TSP). This is a savings plan that allows you to save money for retirement. You will need to choose whether you want to participate in the TSP, and how much you want to contribute.
05
If you are eligible for healthcare benefits after retirement, you will need to fill out the healthcare section of the form. This includes choosing your healthcare provider, and providing details about any dependents who will also be covered by your healthcare plan.
06
Finally, you will need to sign and date the form, and have it signed by a witness.
DD Form 2656 is required for all members of the military who are retiring from active duty.
This is how it works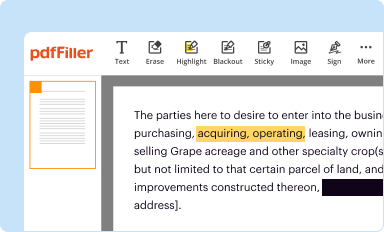 Edit your dd form 2656 2022-2023 form online
Type text, complete fillable fields, insert images, highlight or blackout data for discretion, add comments, and more.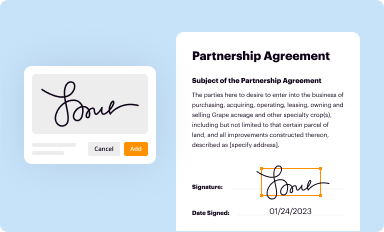 Add your legally-binding signature
Draw or type your signature, upload a signature image, or capture it with your digital camera.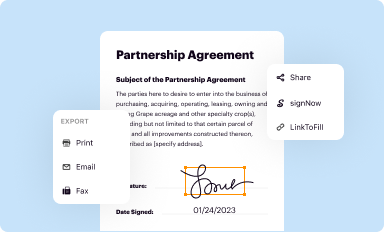 Share your form instantly
Email, fax, or share your dd form 2656 2022-2023 form via URL. You can also download, print, or export forms to your preferred cloud storage service.
Dd Form 2656 March 2022 is not the form you're looking for?
Search for another form here.
Comments and Help with dd form 2656 download
Who needs a DD-2656 form?
A retiring soldier must fill out the form to receive payments stipulated by the pension legislation.
What is the DD-2656 form for?
The DD-2656 (also known as Payment of Retired Personnel Form) is the most important document that you will fill out in preparation for retirement. Form DD-2656 is used by the Department of Veterans Affairs to obtain information needed to open a retired payment account. By completing this form, you have to make a decision about 1) how exactly you would like to get your fee; 2) who will receive the money owed you, in the event of your death; 3) Federal and State Withholding Tax Information; 4) Survivor Benefit Coverage. Once you submit this form, your Branch of Service will send it and all other documents to DIAS Retired and Annuitant Pay.
Is the DD-2656 form accompanied by other forms?
Submission of the DD-2656 form is preceded by preparation of the following documents: 1) Retirement Orders; 2) Separation Data; 3) Statement of Service; 4) High Average Base Amount. You must be familiar with the information these documents contain. This information and the information from the DD-2656 form will be the basis for the retirement conditions.
When is the DD-2656 form due?
You must prepare and submit all the necessary documents not later than six months before the date of your intended retirement.
How do I fill out the DD-2656 form?
The form includes twelve sections to complete. Usually, trained staff from the Personnel Support Detachment office helps to fill out this form. In any case, you will need to provide accurate information about yourself, your marital status, tax status, fund transfer information. The document must be signed by the applicant. If necessary, it should also be signed by the applicant's spouse, and their signature should be confirmed by a notary.
Where do I send the DD-2656 form?
All documents must be submitted to the office, which deals with registration of soldier's retirement. It is assumed that the address of the office is known to the applicant.
Video instructions and help with filling out and completing dd form 2656
Instructions and Help about dfas mypay form
Hello I'm Staff Sergeant Travis Reed, and today I'm going to go over with you how to fill out the DD two six five six which is simply your retirement application form this is a two part form, so this video will seem a little longer however it is worth your time in section one pay identification you have blocked one name this is in last name first name middle initial format so for me, it would be read comma Travis space J the next block moving to the right is SSN which is simply your social security number with or without dashes the next block is block 3 retirement slash transfer date this will be the same date that you put on the DD Form 108 which will be the date you turn 60 or the RPE d date retirement pay eligibility date and block 4 to the right you have rain pay grade this will be for myself Staff Sergeant which is SSG backslash e6 the next base to the right is date of birth and that is year month date format back to the left you have six correspondence address again this will be wherever you receive your mail be it a physical address or P o box so in 6a you have Street or P o box 6b you have the city 6c you have the state which is abbreviated 6d you have the zip code and 6e you have the telephone number ensure that you put your area code in section 2 you have direct deposit / electronic fund transfer information so in section 2 seven you have your routing number every routing number will have nine digits ensure that you have nine digits in your routing number moving to the right you have blocked 8 type of account this will be checking or savings if you decide to use a money market account put s for savings moving over to the right you have 9 account number this will be simply your account number ensure that you use all the numbers and double-check your work going back to the left you have the financial institution in number 10 so 10 an is the financial institution name I use State Employees Credit Union, so I will use ecu as the abbreviation 10 B is the street address 10 C the city 10 D the state again abbreviated and 10 e the zip code in section 3 you have separation payment information this information is simply in the form of a yes or no answer and depending on your answer will determine if you have to put anything in Block B and C so in section 3 separation payment information 11 a question is this did you receive severance pay readjustment phase separation paid voluntary separation incentive or special separation bonuses if you did not you will put an X in the no block, and you will not have to fill out B or C type of payment and gross amount if you did receive this payment you will put an X in the yes block you'll put in Block B the type of payment by the abbreviated format so if it is a severance pay it will be SC if it was a readjustment pay it will be RP if it was a separation pay it will be SP if it was a voluntary separation incentive you will put V is and if it was special separation bonus it will be SS b and black C you will...